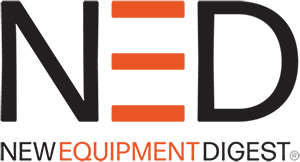 Welcome
To the New Equipment Digest Subscription Center
Subscribe to New Equipment Digest to learn about the newest industrial products in material handling, safety, facility/maintenance, assembly, controls/instrumentation, electrical/electronics, fluid power, motion control and more.
Existing Subscriber
Use your existing account to manage your subscription.
New Subscriber
Don't have an account? Click here to get started.
Sign Up for New Equipment Digest eNewsletters
New industrial products, interesting websites to visit, free catalogs, trends, how-to information, and events.